About Our Team
These are the people behind the scenes.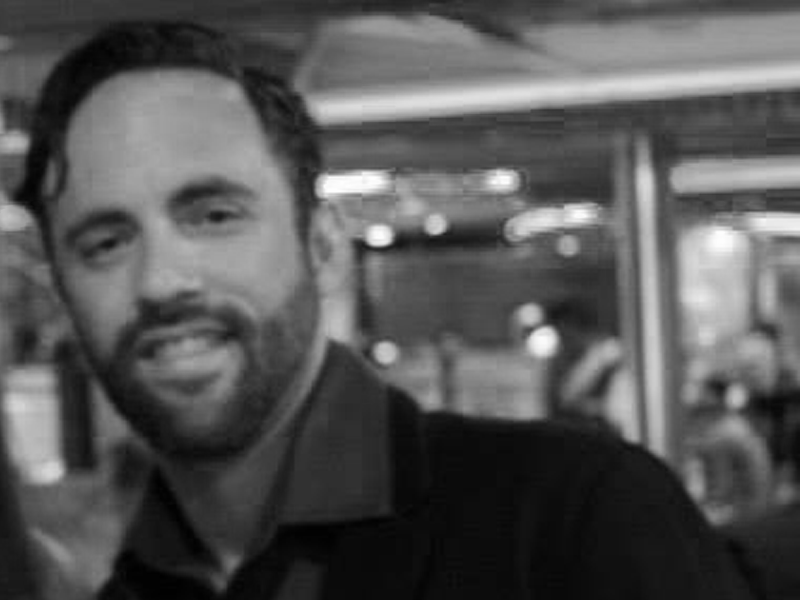 Jonathan Katz
President, CEO After having spring boarded numerous other businesses, covering multiple fields of business, he doesn't just offer web knowledge but has business logics in step. Jonathan is an asset to any Start-Up Management or Enterprise. His vision has been to develop a U.S. based web and application development agency that provides high integrity services at a fraction of the price. Running multiple successful ventures in the past doesn't just happen without one vital ingredient; Online Marketing. Has a passion for building enterprise solutions to solve the everyday mundane tasks that plague businesses.
Management

95%

Domain Fullfilment

65%

Public Relations

85%
Michael Teitelbaum
Chief Creative Officer Michael Teitelbaum is the creative graphic force behind award winning and bold web and print designs. He has a bachelor's degree from the Art Institute of California Los Angeles. Michael is a seasoned designer having worked in and across multiple industries as a designer and developer including: technology, games, enterainment, olympic sports, non-profit, and education. Michael has worked with companies like AEG, Mattel, Stuff of Legends Games, Food Network, NBC Universal Sports, The American Youth Soccer Orginiztion and more. Michael has Joined us, bringing with him his weath of experince and skill designing our print, branding, multimedia and web design.
Design

85%

UI/UX

95%

Story Development

90%
David Olivieri
Director of Sales and Business Development David Olivieri's background is full of different accomplishments in disciplines that include technology, sales management and marketing. Starting his career in VOIP with a partnership with MItel, he quickly compiled an impressive list of clients that included Triumph Motorcycles and Waffle House to name a few. The technology path secured David the opportunity to build the enterprise sales division at Relevant Ads. With a real passion for SEO and bringing on billion dollar logo's, it was here that he honed in his digital technology knowledge. With successful partnerships formed with MItel, Windstream, Children of America and Fulton Communications, After helping Voodoo Viral Marketing out with business development, David has decided to join the HiveVue team.
Future Proofing

80%

Tech Solutions

75%

Best Practices

85%

Timely Support
When something comes up it's nice to have a team you can contact here in the states. Our staff takes down your requirements and makes sure they are addressed within a timely manner.

Innovative Ideas
Creativity is the name of the game. Without innovation we're just standing still. The phones we use, the websites we go to, all keep changing. Our team is constantly on the edge of finding solutions to everyday problems.

Advanced Technology
From security management to custom business solutions our development happens on a large scale. Lessons we learn along the way mean that mature solutions make it to the floor with fewer hiccups.

Clear Communication
Taking down a clients requirements and being able to turn around and produce a product that works for them is no easy feet. That's why we've developed best practices procedures which help the clients.
Current News
Learn from the top thought leaders in the industry.
Tips For Optimizing Your Brand Marketing Every brand on the biggest shopping occasion of the year tries to ramp up its marketing efforts to gain the more fruit from aggressive market. With all the enjoyments and moments of cheers, brands employ their best advertising method to grab the consumer attention. They create a hype of their products using different marketing tactics including web marketing, social media marketing and print marketing as well. Here are some tips that can help you in optimizing your marketing campaign for the holiday season. Prioritize Your Mobile Strategy Consumer are making list and double-checking it through their smartphones. For the last five year smartphones has been hailed the year of mobile and 2014 is no different. User adoption of mobile smartphones has skyrocketed in last year and is expected to reach nearly 2 billion by the end of the year, according to research firm e-marketer. Along an increase in the adoption of smartphones, consumer adoption of tablets is also impacting the ecommerce searches. On the other side trend of wearable tech is also increasing, Apple smart watches are a good example of this. To gain the benefit of mobile shopping you must define your company's strategy for mobile marketing and ways to reach your target audience. You need to be there with some coupons or offer some discounts when people are searching for your niche products with coupons and discounts. It's a better option for the small business owners competing the large brands. Business with perfecting targeting and timing can earn more profit with increased sales volume. Focus on real-time marketing To be a...
Don't Be Shy. Get In Touch.
If you are interested in working together, send us an inquiry and we will get back to you as soon as we can!
Contact Us